Life is good and full and there has been a lot of exciting happenings.
Last week Denay's school held their annual Grandfriends day, where the kids bring a special friend to school to show them their class and enjoy some activities. My inlaws got up at an obscene hour so my MIL could catch the first boat across the water to be Denay's grandfriend. The surprise was perfect, Denay had NO clue that Grammie would be walking through the door and although I didn't get a shot of her face and sprint but this was the end result.....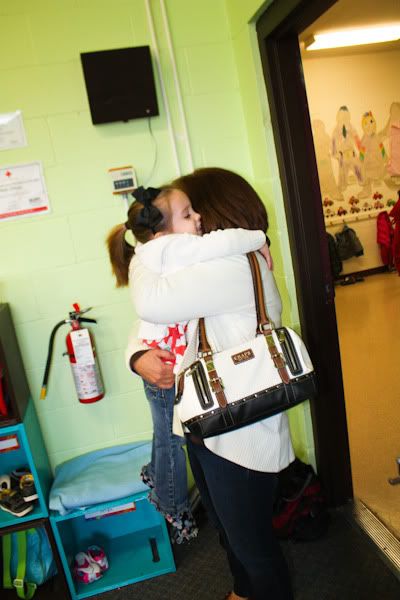 :: showing Grammie her cubbie ::

:: and serving her tea and pizza ::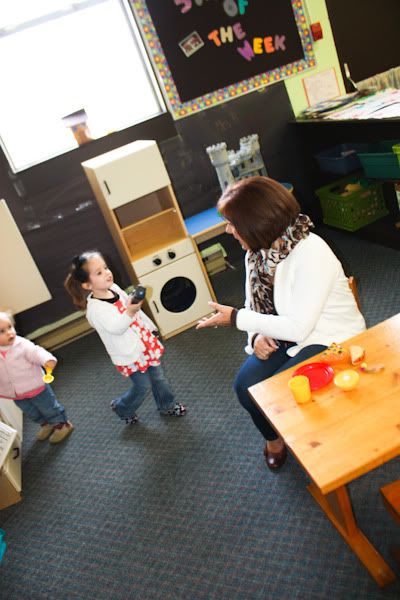 :: playdough! ::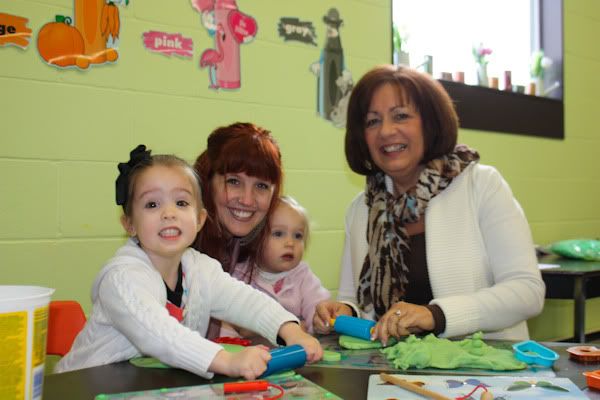 :: grammie and her girls ::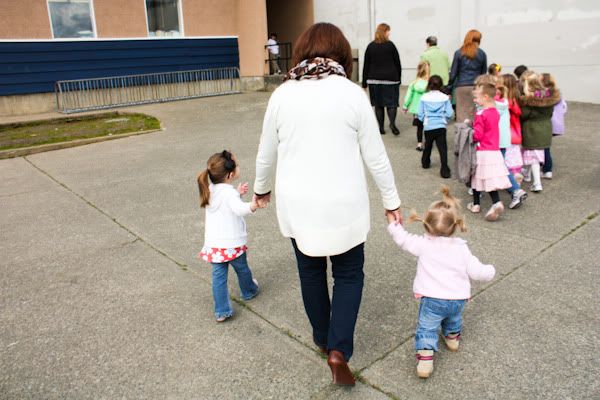 :: after we left school we headed over to my dear friend Kerry's house to meet sweet baby Paige who was born just the night before. I think Denay is ready for another baby in house, she was glowing like Paige was hers ::

:: my shoe-LOVING toddler working Grammie's shoes ::

:: swimming lesson with the girls have been going so well. It's super fun having one on one time with my water-don't-scare-me-none Paisley and Denay gets more confident every time ::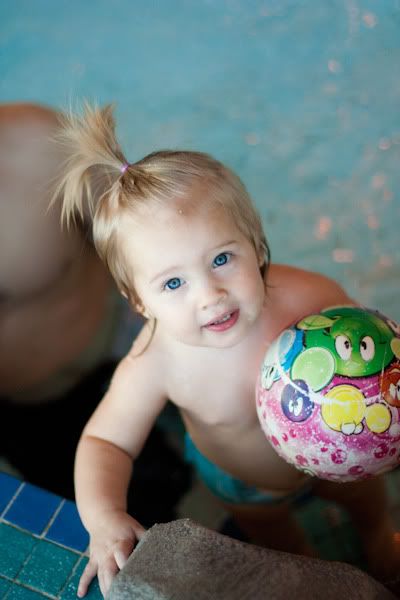 :: I'll confess that last weeks lesson wasn't the first time my poor second child went without a bathing suit because between the two adults in the house, we couldn't remember to pack her one ::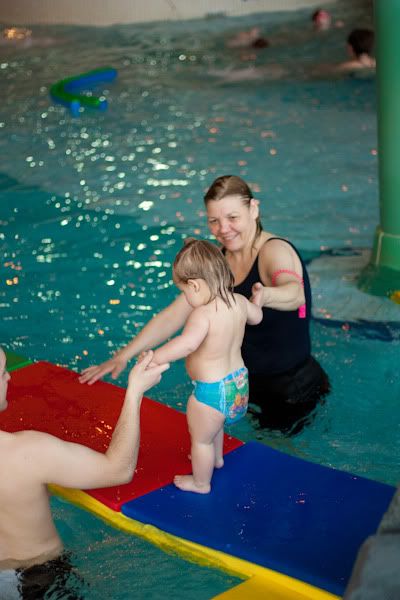 :: Denay front floating ::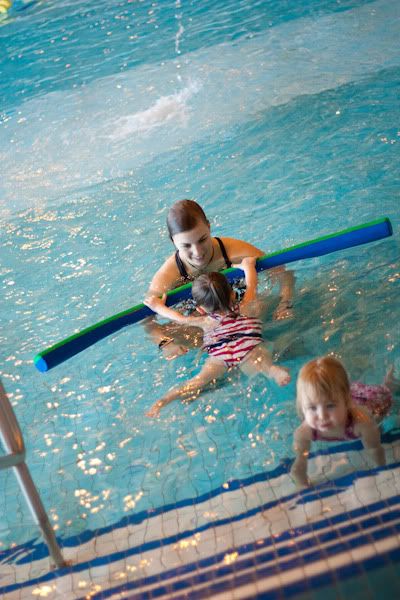 :: back floating ::

:: kicking and holding her breath ::

:: we had a fun Easter weekend, had a kid-free overnight on Saturday night and spent Sunday at my parents for a delicious steak dinner. After church on Sunday C&K and their girlies gathered at our traditional spot in the church courtyard for Easter/first Sunday family photo ::

:: it's an understatement to say that Chloe loves Paige. After Paisley was born, any chance Chloe had, she was hugging her and kissing her and smooshing her with love, and now she's got her very own baby sister. Paige was born at home at 5:45pm on April 4th weighing 8lbs 10oz ::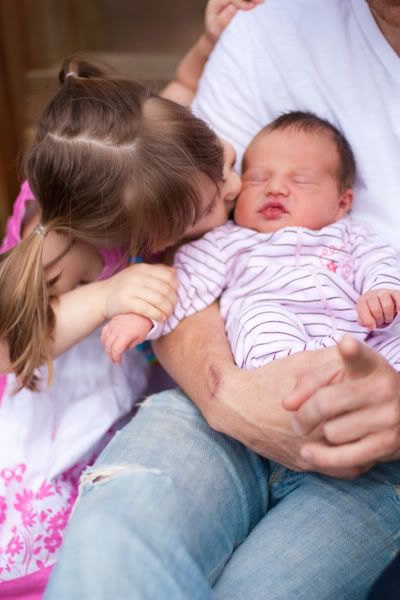 :: On Tuesday, Denay had her very first sleepover with her good buddy Michal. It only took a couple "no more talking, go to sleep now" reminders and they were both out ::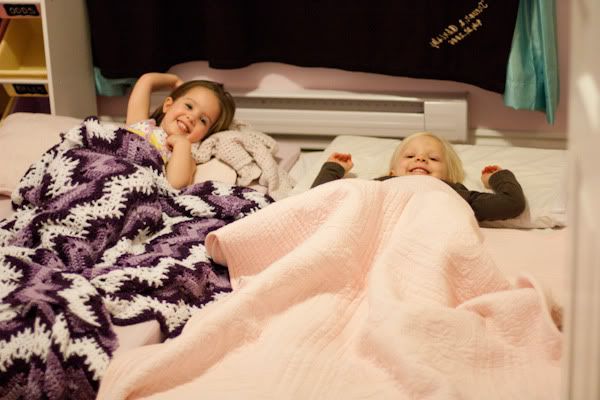 :: and then this morning, I got a bizarre phone call from my husband. "Beckham Jordan" was all he said. I was so confused, responded with "What??" and got the same two words in reply. Then it clicked, baby! My brother and sister-in-law welcomed their first child, a baby boy above named, this morning just before 8:00. He is healthy and perfect and I get to cuddle him very soon ::

So that's it; beginning to end, top to tail, start to finish.
I'm still bulldozing through the Millenium Trilogy and just started The Girl Who Kicked The Hornets Nest last night. It's the longest of the three (at over 500 pages) so maybe by next week I'll be finished and have something tantilizing to write about.
Happy (almost) Friday!