I got up on Thursday morning last week, and as per

usual

, found Denay's bedroom door open along with Paisley's, and upon entering Paisley's room, found my "baby" doing

this

.....

My

first

thought? Picture.
My

second

thought? I need to lower the crib mattress.
My

third

thought? If I'm going to start taking apart the crib, I might as well go all the way and

move

it into Denay's room.
We had been talking about getting the girls into the same room sooner rather than later, because we figured the earlier we do it, the easier it would be.
Those of you who know me well, know what followed thought number three....

screwdrivers

and

chaos

.
My mom phoned in the middle of it.

Both

children were crying, I had broken one of the dropside brackets and my frustration level was rising by the second. So being the

awesome

mom she is, she came over and held Paisley while I quickly finished my mission.
It took the rest of the day for me to get

completely

finished but the day long blitz was well worth it.
I couldn't manage to find a

before

photo of both the girls' rooms before but what is now the toy room, was Paisley's room and both of the girls are now

together

in Denay's room.
"

The Play Room

"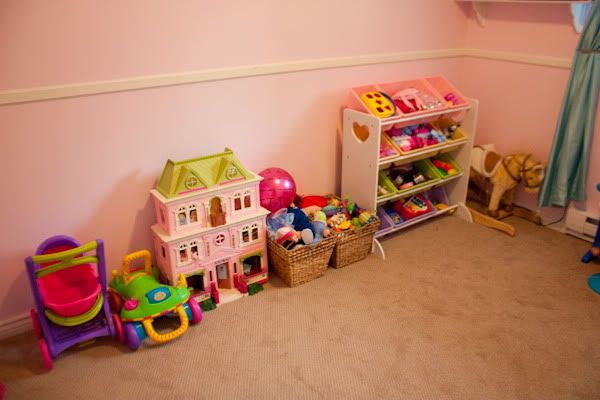 "

The Girl Room

"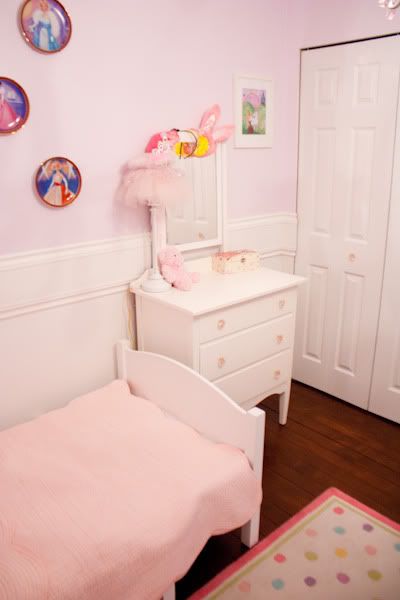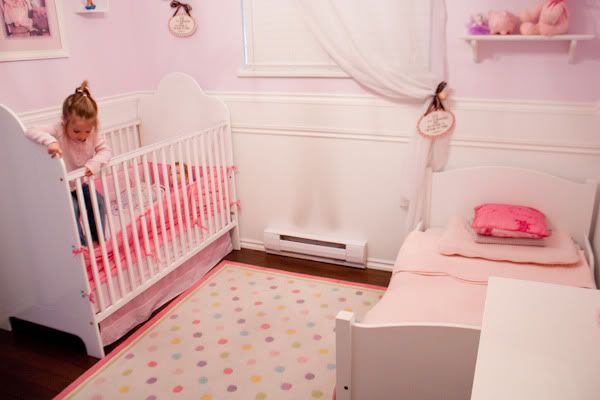 I still need to get Paisley's name frames off of the wall in her old room.....and I'm thinking something like

this

is in order for the alphabet photos.
So far, the girls are doing swimmingly with being together and are able to nap as long as they used to, and, thanks to a piece of spray painted corrugated plastic on their window, are sleeping well through the night.
One more transition that has seemed to carry off without a hitch!