My grandparent's were in town from Ontario. My dad's parents. My children's

great-grandparents

. It's amazing seeing them with my kids. It makes me wonder what it's like to watch the world change after over

85

years of life and

60

years of marriage. My grandma handles them like it hasn't been over 50 years since she's had a little one.
:: Paisley meeting her great-grandparents, and only living great-grandpa, for the

first

time ::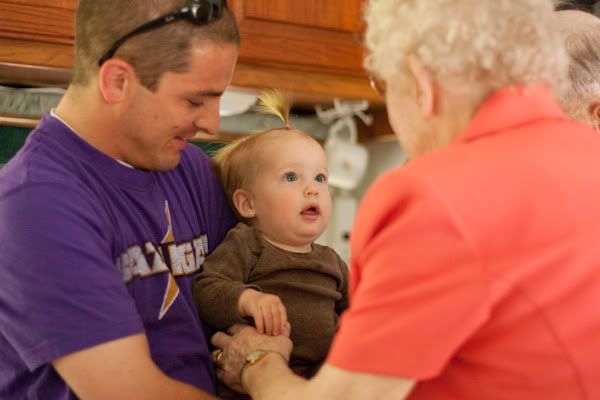 :: Paisley, Opa, Denay and great-grandma Ali ::
:: We celebrated Grandma's birthday while they were here ::