Thanksgiving weekend, six years ago (

before I was even engaged

) P&S announced that they were pregnant with Bebe L, who turned out to be Jacob, who is now five.
Four years ago on Thanksgiving weekend, after watching Shawna and little Jacob (who was 15 months at the time) we decided to try for a baby, who turned out to be Denay, who is now three.
On Thanksgiving weekend one year ago, we proudly attended church on Sunday morning at a family of four for the first time, with our one-week-old Paisley, who is now one-year-old.
It struck me while spending a lovely weekend with my inlaws, how much one weekend can mean.
{busted in the kleenex box}

{making tim-bit acorns with auntie shawna (Y.U.M.)}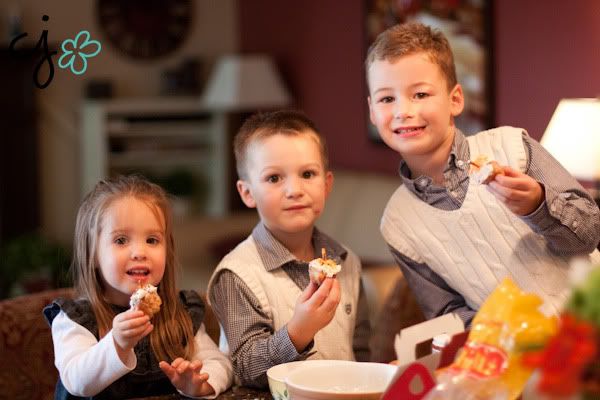 {some pre-dinner portraits}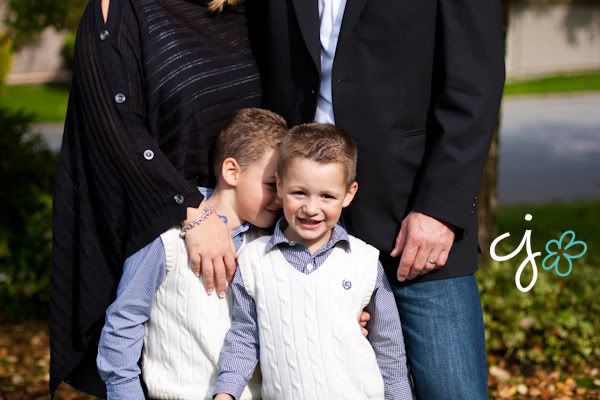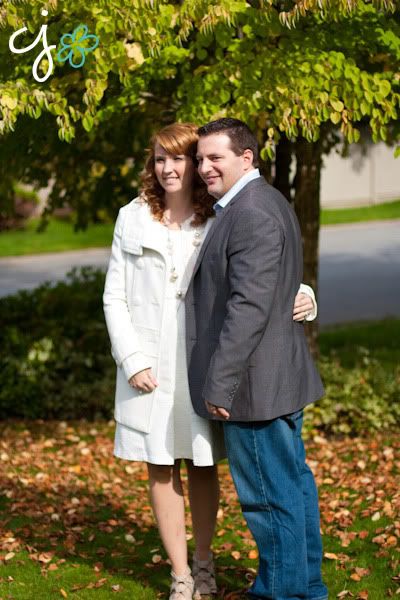 {turkey hats!!}