Think about it.


Fifty

years.

For most people, that's over half of a lifetime.
We had the privledge of attending Trevor's aunt and uncle's celebration of fifty years of marriage. It was awesome. We were able to see my father-in-laws entire side of his family (minus just two people) in one place, together.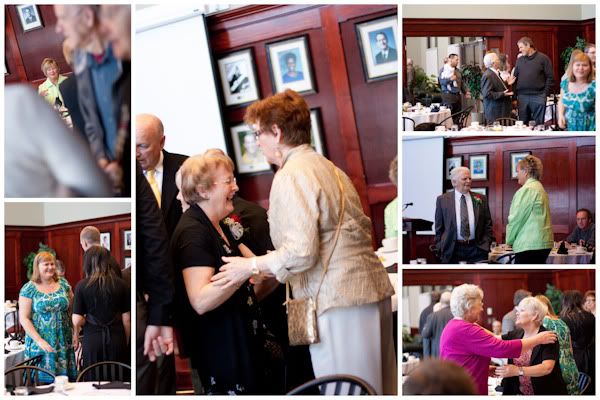 All of Roger and Vicki's grandkids got up and spoke. They talked about the influence their grandparents had on their life and their walk with Jesus. It brought me to tears listening to each one thank them for their listening ear, and their solid Christ centered example.

I left feeling so filled and touched.
I am years away from being a grandparent.
I never considered that my influence on the future generations of my family could extend past the raising of my own children.
Hearing these young adults talk brought me to tears and filled me with hope and promise.

"For the LORD is good and his love endures forever;
his faithfulness continues through all generations."
Psalm 100:5