I'm going to

try

(

and try

) to keep this post relatively brief but I'm just

so

excited that I can't guarantee anything.
I am

priveledged

to be surrounded with an amazing group of people.
There are two couples that I know, that live their lives very

counter-culturally

.
Avoiding

Walmart, Coca-Cola, non-fair trade chocolate and sugar, supporting local at every opportunity and striving to waste little are just a few of things that make for a way of life for them.
They have inspired me.
Not to start living life the way they live life, but to start living

my

life with more purpose, intention and stewardship and to start THINKING about what I do and why I do it, rather than just doing things for the sake of doing them.
I started into prayer about what MY causes would be, asking God to refine all of my

crazy

notions and ideas and reveal to me what things He wanted me to pursue.
One of the

first

things that came about was making the switch to cloth diapers. It only took about three days before I had purchased 18 used (

another

avenue I'm going to start using, buying secondhand when I can

) cloth diapers. I will say it's been up and down figuring it all out but, between a small handful of helpful girlfriends I have that do the same, I'm slowing starting to get the hang of it!
Here's my girly (

piccy's taken today

) rocking her

Baby Kanga's

from

JamTots

.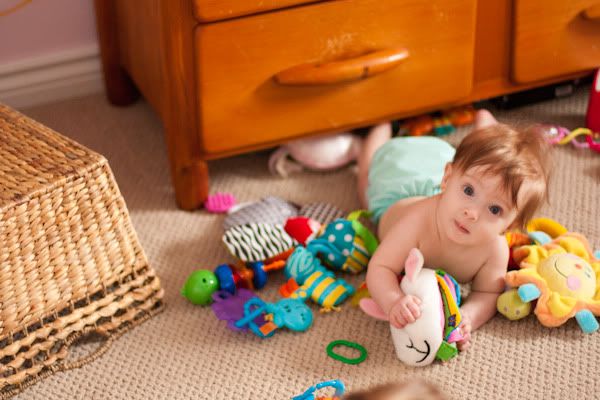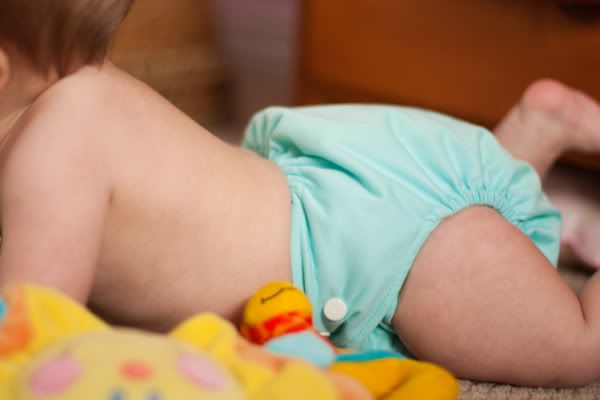 A few of the other changes we're making:
-

keeping reciepts and tracking our spending on
PearBudget
-

buying our produce from the local farmers market and eggs from a farm down the road
-

making my own bread
-

(

hopefully sometime soon

) switching to cloth baby wipes
-

meal planning a month in advance so our produce is fresh and getting used before it starts going bad
-

getting a used pail from Trev's work to start storing, and then composting our food scraps
-

I did this with Denay too, but I will be making all of Paisley's baby food and cereal
-

trying to buy used whenever we can so we are not only spending less, but not consuming new materials
-

trying to support local when and where we can afford to do so
For the first time I don't feel overwhelmed or bogged down by all the things I feel like I should be doing, but empowered and movitated to pursue those things that I feel God has placed upon my heart that are for me and my family.