Six - number of months old my dear Paisley-girl is.
Two - number of teeth she has (

YAY

!)
Mango, Apple, Banana and Peas - foods she's tried and (

so far

) likes.
A Couple - number of seconds it takes her to get from where she

is

to what she

wants

.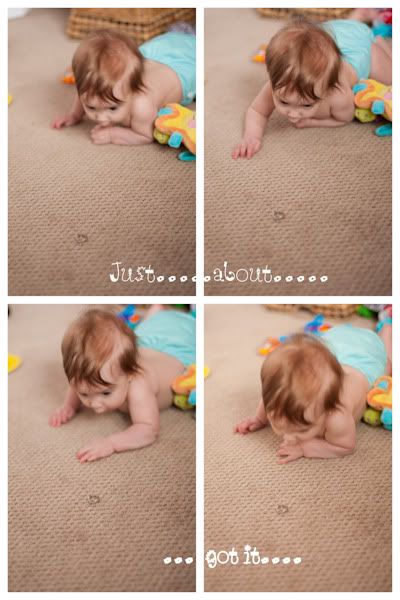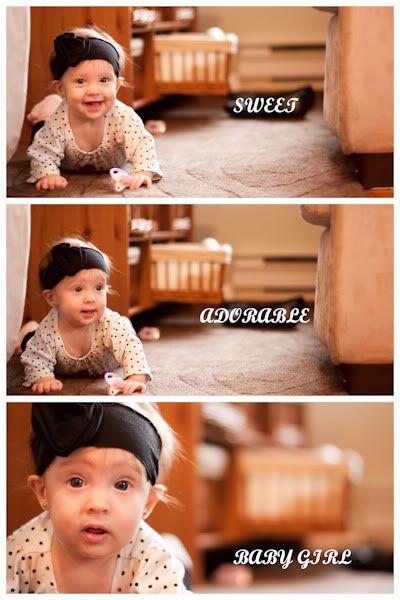 :: First solids.....banana/mango puree, loving whipped up by mamma! ::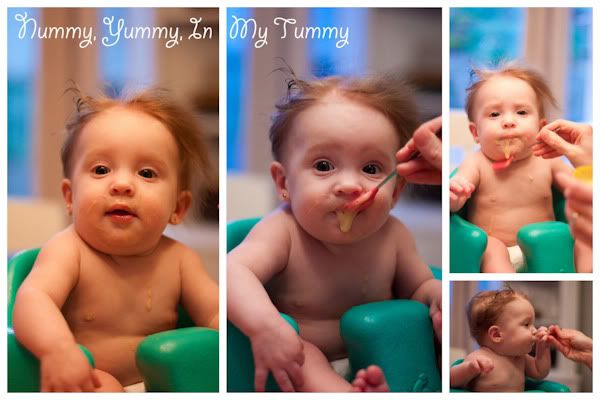 :: Six Months Old ::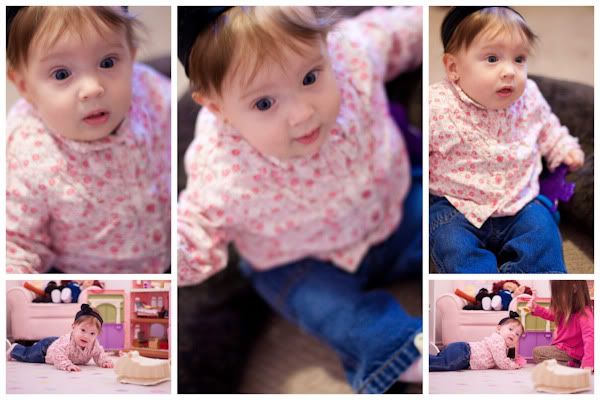 Had my girly weighed today and she is 14lbs 7oz, a whole pound and a half heavier than her sister at the same age.