Once upon a time, a little family of four packed up their little home on wheels for a weekend of

fun

. Before they went anywhere, everyone had to have their TH's
Iced Capp
(

chocolate milk in an Iced Capp cup for Denay

)......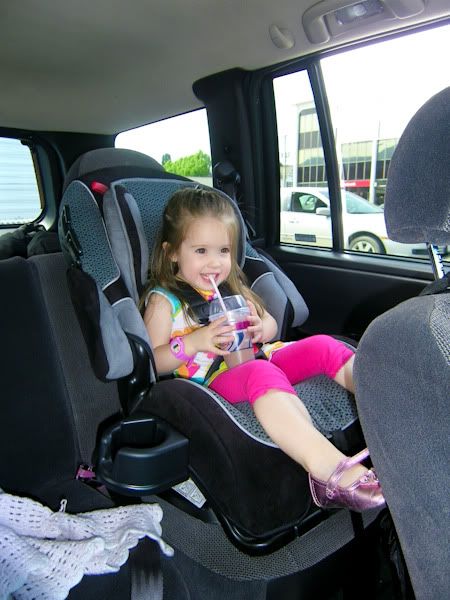 .......a regular for His Highness.....

.....and one made with chocolate milk and a shot of mint for Her Majesty (

who was particularly estatic for the first Iced Capp of the year

).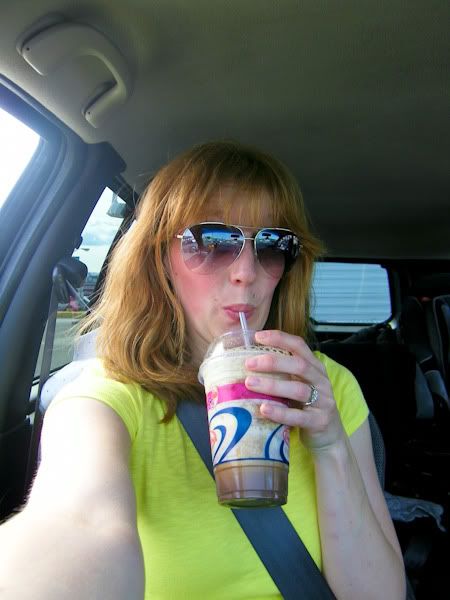 The day was made even

more

wonderful by how warm it was.
We arrived at our destination and the fun began. The two princesses played

famously

in the sunshine and

many

smiles were had!

The Littlest Princess was quick to start helping with all the set-up.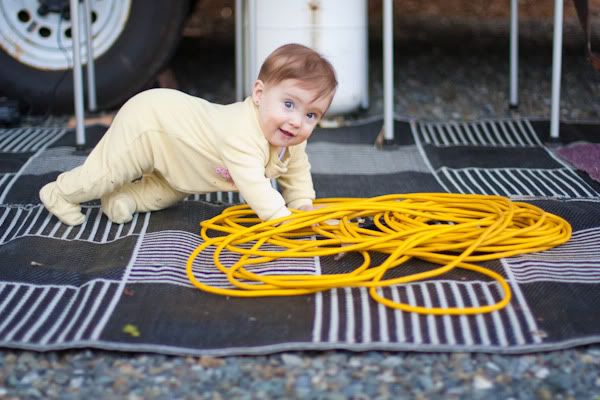 This little family just

couldn't

do without their Canucks, so we really roughed it.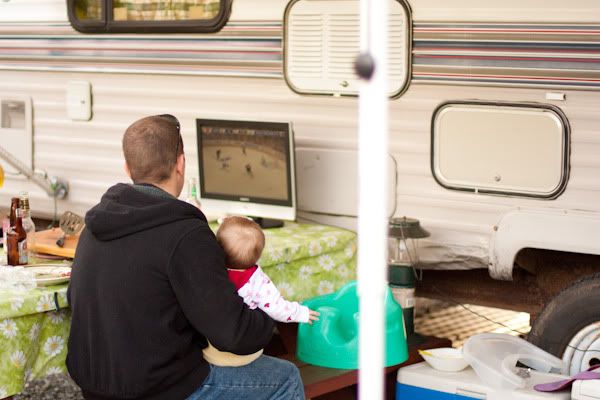 There were

many

many

trike rides with the Biggest Princess sporting her brand spankin' new helmet.

And I wasn't exaggerating when I said

many

trike rides.....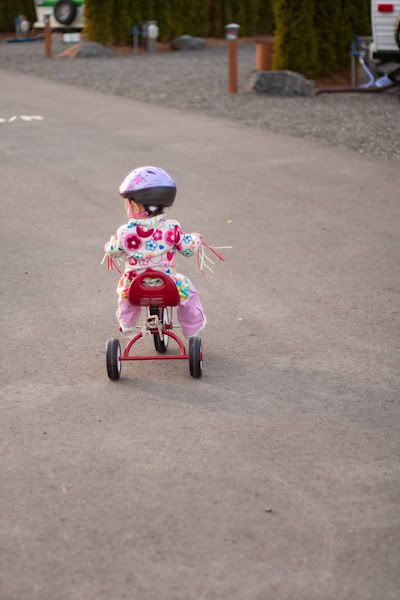 The little family spent their nights in their home on wheels,

Heidi the Hideout

.

The little family enjoyed

lots

of campfires so there was much wood to be chopped and His Highness and the Biggest Princess were sure to take care of that.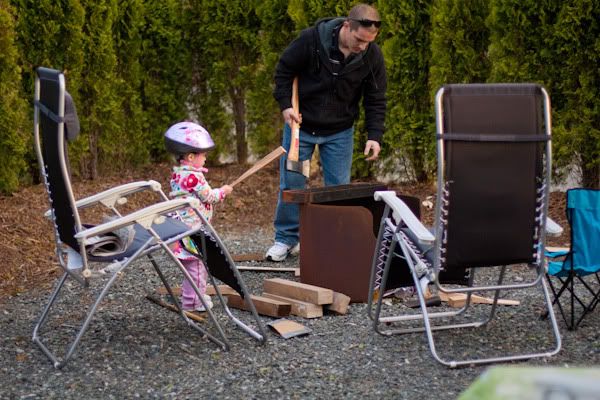 The little family spent their mornings snuggling in a

tiny

bed.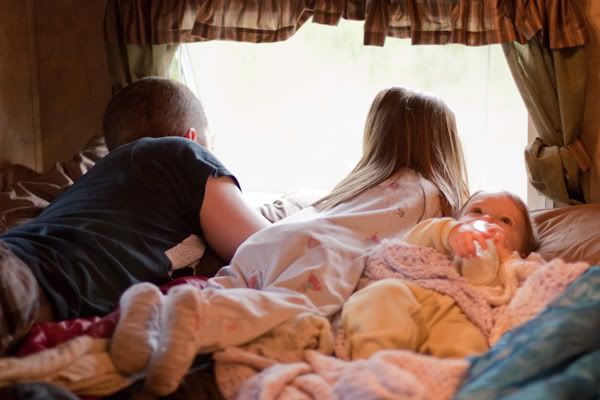 The little family were sure to take long walks to work off all of the junk food they were eating while on their fun getaway.

Quiet trails in the forest make for a

wonderful

time walking with a couple of the little family's favourite people.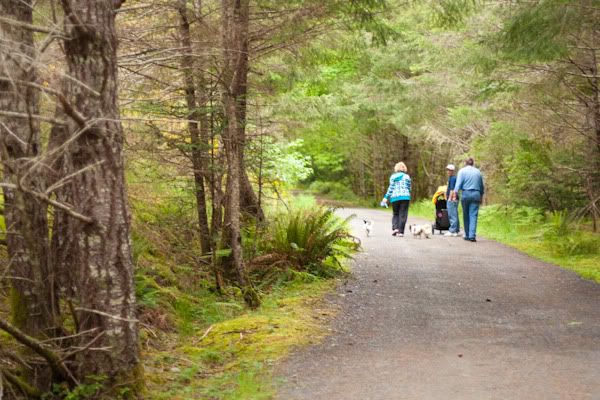 A couple of Her Majesty's most

beloved

people....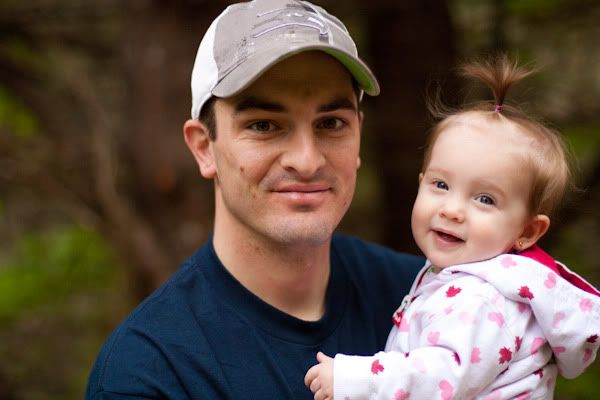 And a couple more.....Biggest Princess

loves

her Opa.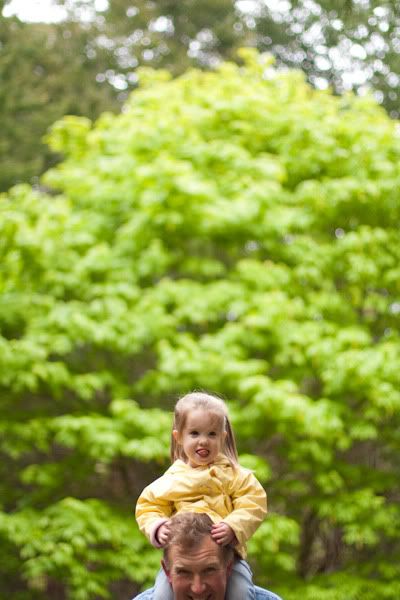 Littlest Princess had much emailing to catch up on.

......I

really

wasn't kidding when I said lots of trike rides!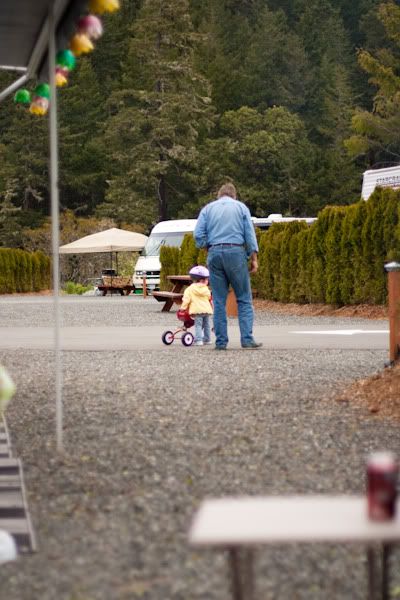 This is how the little family spent their days.....

This is how Her Majesty spent her nights....

trying

to keep warm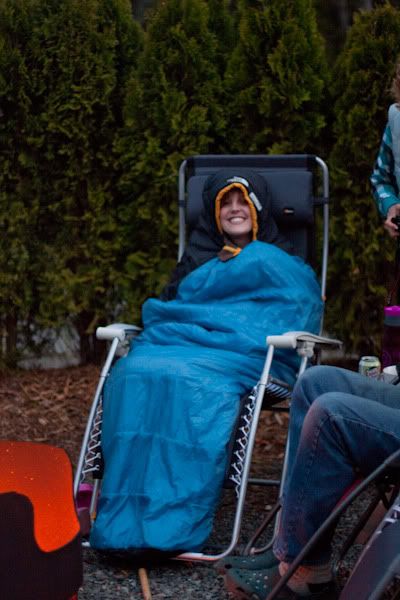 The little family's special family brought along some little puppies and the Biggest Princess

always

wanted to show them off.

Opa spent sometime catching up on the latest edition of RV Times.

The little family spent sometime at the beach, in the

sunshine

.

Her Majesty had to rescue the frisbee a couple of times.

Littest Princess had lots of fun hanging with her Oma.....did I mention it was in the

sunshine

.

Sun. Sand. Water.....SUN.

:: LOVE ::

:: SILLY ::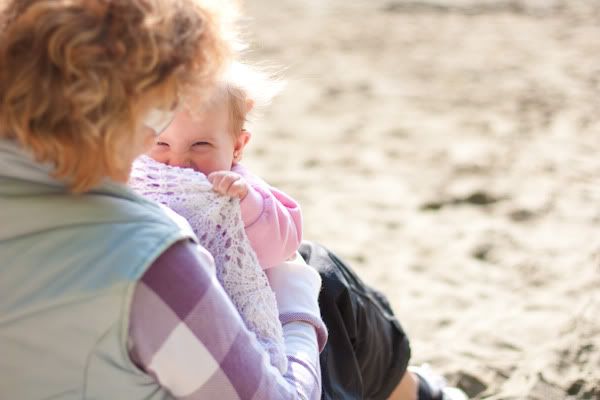 Opa and Biggest Princess and His Highness built castles in the sand.

:: GOOFY ::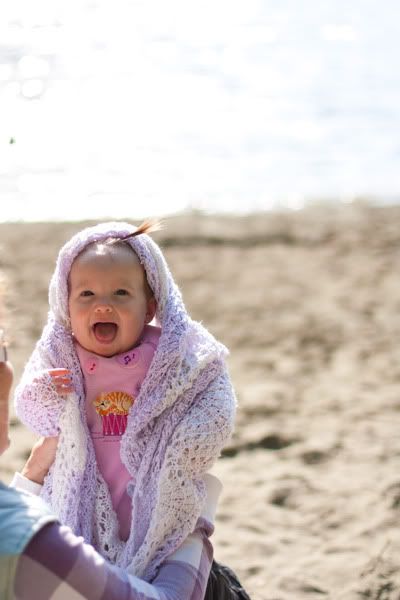 The little family hung out around the firepit, in our camp chairs, and roasted smokies, marshmallows and made oooey, gooey smores.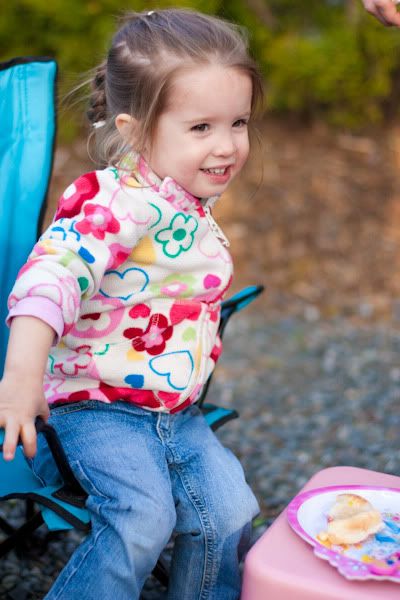 Then the little family had to pack up and head to their big home, all the while looking forward to their

next

fun getaway......

THE END