This.....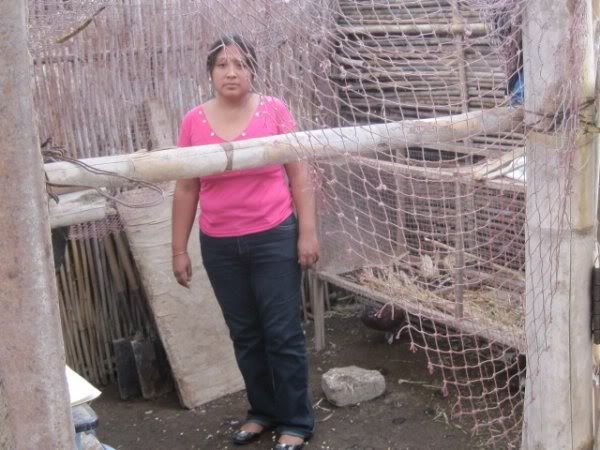 ......is

Katherine Janet Atalaya Vasquez

.
All thanks to our

dear

,

dear

friends who came to Denay's 3rd birthday party, we were able to lend Katherine

$75

. Along with eight other lenders, Katherine was given a loan for $300 in order to buy feed for the birds she raises and sells and be able to expand her flock in order to provide better for her family. She is 29-years-old and is a mom to young kids.
I was drawn to Katherine because she is a young mom, like myself, and being raised on a farm, I've got a special place in my heart for agriculture. You can visit her profile

here

.
If you've

never

heard of KIVA, it is an

incredible

organization that gives you an opportunity to lend money to entreprenuers from all over world, of every age and gender. Once your money is payed back, you can re-invest it into another business. It an amazing way to

empower

people who need it, to make a way for themselves and give them a helping hand, rather than a hand-out. AND you can start with a mere $25 loan, that will change someone's life.
Please visit our family link

here

and get started with your own $25 loan. There are so many wonderful people

you

can help.