My name is Christy Joy and I, am a

spray paint warrior

.
No, really, I actually got called that once.
But it's true, I

love

spray paint. I love that I can take something given to me or found for a steal at the thrift store or a swap and using couple

cents

worth of paint, make it

just

what I want.
That's what I spent my afternoon doing yesterday!
:: I picked up these ADORABLE animal prints for a

dollar

for all four at a kids swap six months ago. Each frame was colored to match the print inside and I thought it was a little tacky but a five minutes worth of spraying and,

SHAZAM

, fresh and adorable and much more usable! ::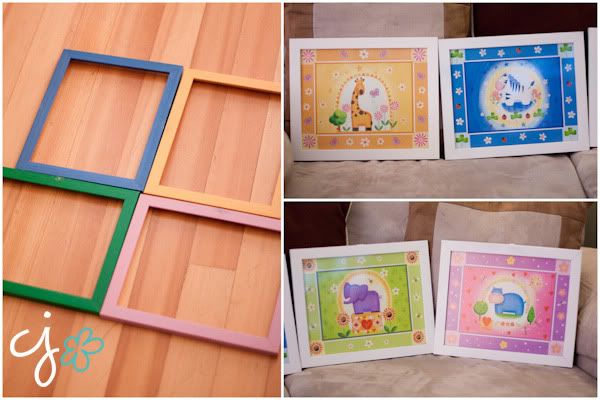 :: I picked these guys up for a buck or so at our church's annual youth garage sale in June and was able to past their, uhh, "

look

", and with a little white paint, they are actually half decent. I've not decided that I love them yet, so we will see if they stick around ::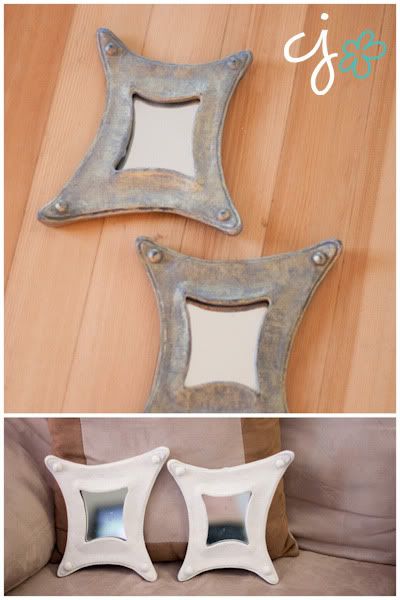 :: These

cutesies

were a gift from my MIL and date back to the 50's. When I saw them I knew I'd want to use them in one of the kids' rooms and the black frames wouldn't do. I think the white frame gives it a new and fresh look and I think I've decided on hanging them in the play room ::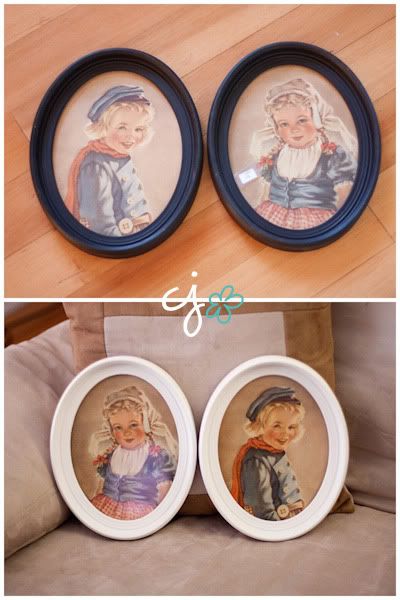 Go on, I

dare

you.
Go digging in your basement or attic or closet and I bet you'll find something old, that, with a quick coat of

good

spray paint (

I bought mine at Benjamin Moore and it's the best stuff I've ever used

), it can have a new look and you can get "new" decor for your home by freshening up things you

already

own!