I did it.
I didn't think; I just did.
I feel so FREE.
So light, so liberated.
I deactivated my Facebook account.
I can compare it to the rebellious and spontaneous feeling of skinny dipping in September in the ocean....but not from experience.....of course........
Anyways, now I've got an embarassing amount of spare time on my hands now that I plan to spend doing more blogging, reading, resting, playing.
I'm going to start with a recap of our life over the past few weeks.
If you aren't a grandparent or auntie to these children (

which most of you aren't

) this post might be a little been-there-done-that-update-of-my extraordinarily-cute-kids-on-a-blog for you but I know there's at least a couple photos in here that will hopefully bring a smile to your face.
:: daddy's playdate at the pool ::

:: denay and mommy's date to a local production of Disney On Ice with some of her friends ::

:: denay's preschool fieldtrip to our local RCMP station. the photo on the right is the whole class, in a jail cell. they got to sit in the car, turn on the lights and siren and meet the police dog, tony ::

:: sisters. best friends. matching jammies and hawaii shirts (

that denay insists they both wear for watching every canucks game

) ::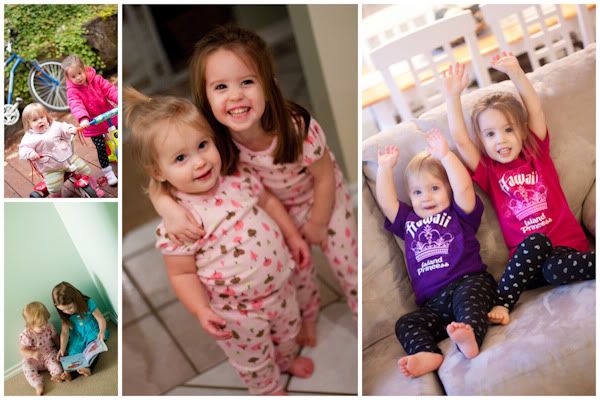 :: matching her dolly // her school made police uniform ::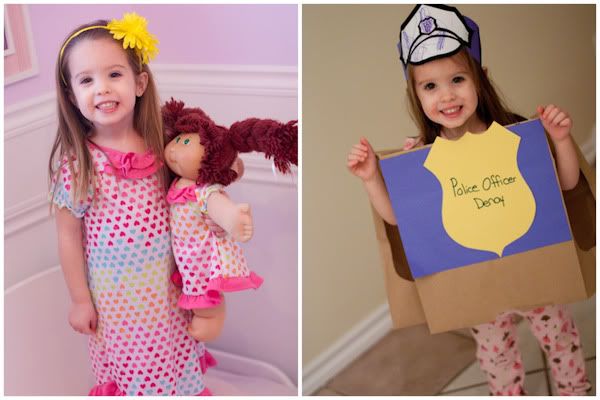 :: police officer paisley // and her entire personality captured in a single photo ::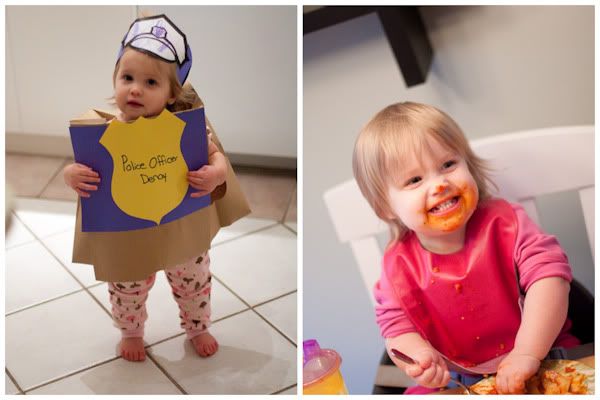 And just in case none of that made you smile or happier in any way, here's a joke that my husband told me while I was writing this......
Two cows were standing in field. One cow says to the other cow, "Mooooo". The other cow responds, shocked, "I was JUST thinking the same thing".