Al.most. There.
I've got one more coat on one more chair and the table legs, but I couldn't

wait

to share all the changes I've been making with you.
::: so here are my kitchen chairs. you can't really tell in the photos but the chair on the left is before paint and one on the right is after. the whole chair used to be the same color as the seat. i painted them the first time a few years ago, and they were

way

due for an update :::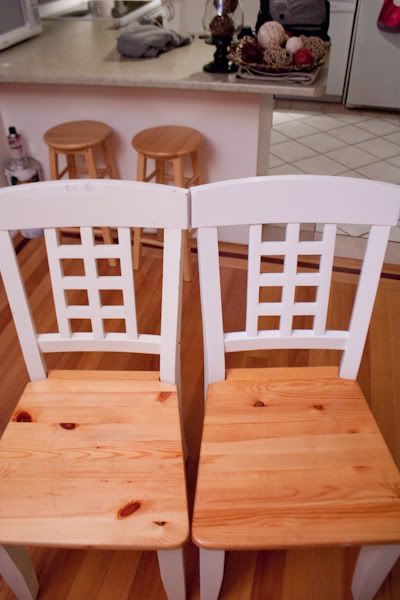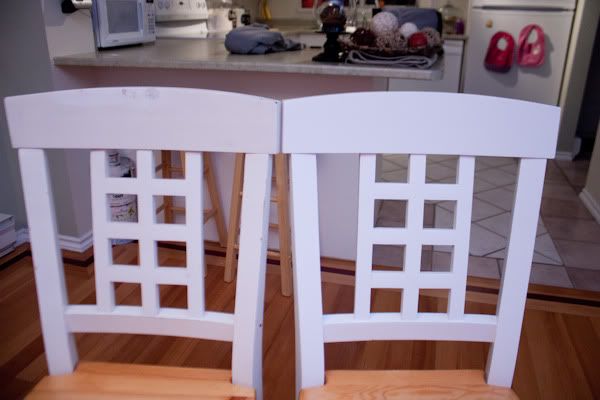 ::: before being covered :::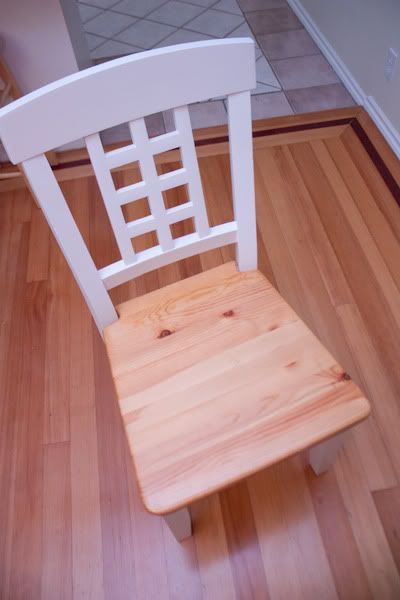 ::: here is a before of the dining area :::
notice the chairs, drapes and corner hutch......

::: some of the orange decor from my kitchen :::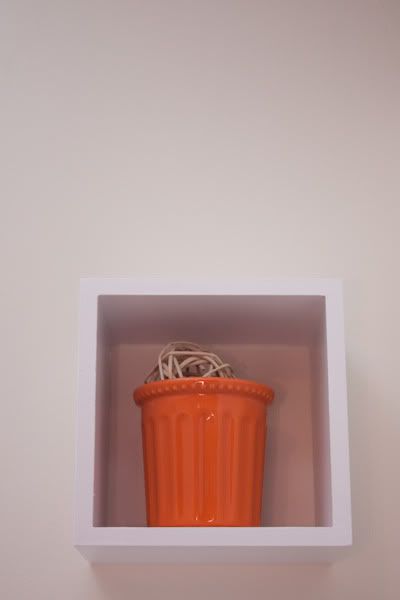 ::: and the black star on my dining room wall that was black (

like everything else

) :::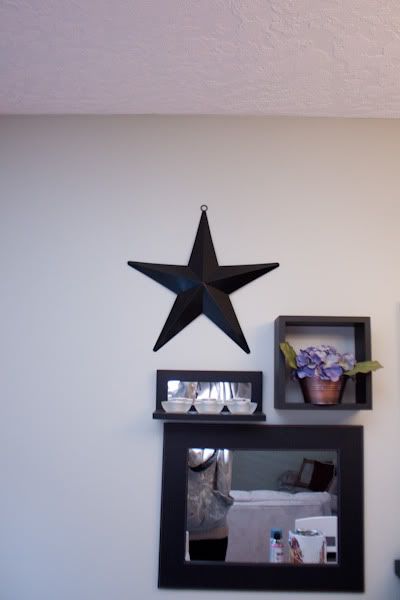 ::: sha-ZAAM :::

::: awesome new drapes from walmart that am in LOVE with :::

::: and my pretty new chairs!!! (

they have since been covered in plastic

) :::

::: after searching half a dozen stores I found a lovely blue spray paint that pulled out one of the colors in the chair fabric and went paint crazy :::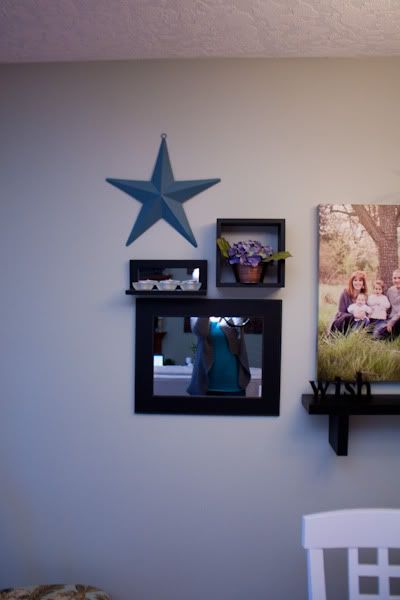 ::: my kitchen before :::

::: after I took almost everything down :::

::: and after i redecorated a bit today (

and after my husband informed me it looked to bare

) :::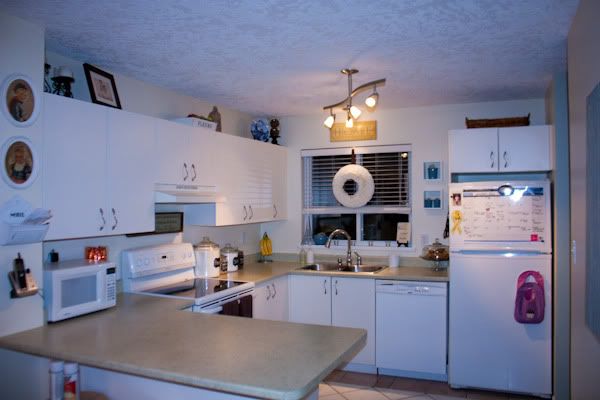 ::: the hutch after. switched some things around and added a few of those painted blue touches :::

::: the kitchen sink area with the once-orange-now-smoke-blue accessories :::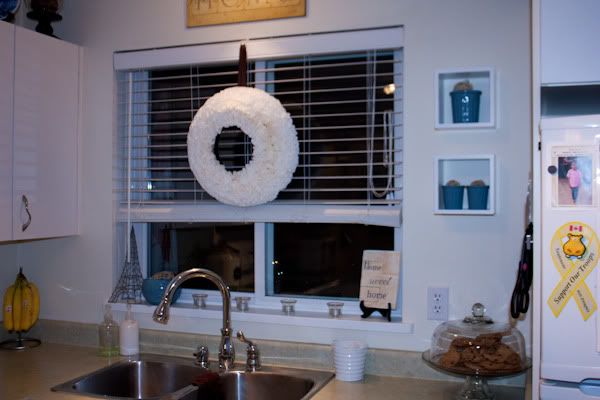 sorry about the crazy disjointed post and crappy, unfocused and poorly colored photos.
just having a minute to sit and blog is rare so i'm not going for quality here :)
i've been having lots of fun rearranging and moving things around and trying to organize and clear things out.
be sure to check back again for a breakdown of some of my favourite products that I came across during my craft show tour.
AND i'm also going to be having a giveaway......(

insert cliffhanger

)