Good morning and Happy Monday ya'll!
This

.....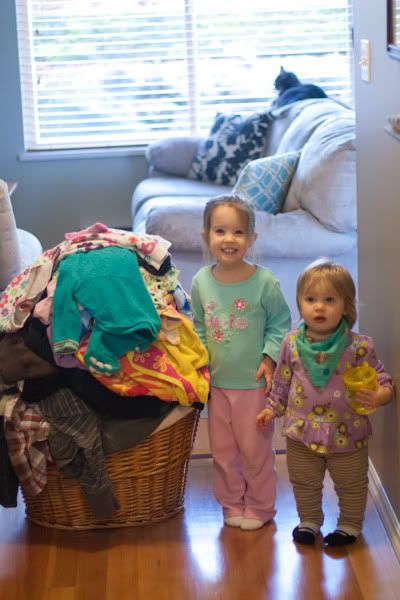 ....is my Monday. I asked my girls to stand next to my massive laundry pile to give you an idea of just how big it is. So while the washer washes and Paisley naps, Denay and I are writing Valentine's for her preschool. They are very homemade and sugarless (which makes them free to make) but it's so fun watching her learn how to write her letters!

The top part had some help from me, but she wrote "happy" completely on her own (proud momma).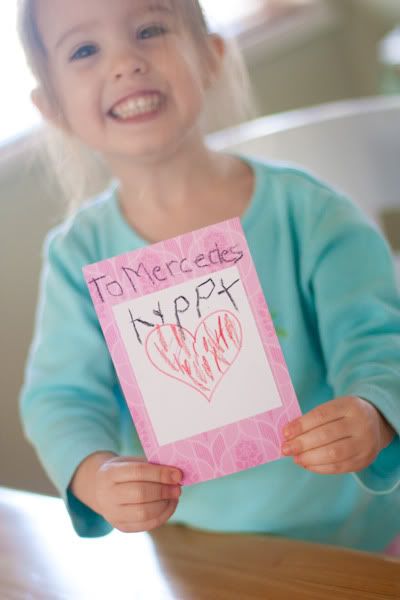 We're at home today, havin' some good ol' taco salad for dinner and then I'm off to a girlfriends to

watchthebachelor

*cough*.
I hope it's sunny where you are....I'm enjoying it while I have because there are some ugly clouds in the distance!