What's

better

than a delicious and hilarious dinner with friends?
One where you

not only

enjoy the eating of meal together, but the making of it as well!
Last week we had friends of ours over for a long-overdue get together and Alana showed me how to make

Rouladen

(

pronounced Roo-la-den

). I had never heard of it but when I did it was all good and

yummy

!
One or two (

if you're really hungry

) will be

plenty

for each person you are feeding. This tutorial is amount and measurement-less so you'll have to do a little guess and eyeball work or Google a recipe.
Alana finely diced almost an entire onion......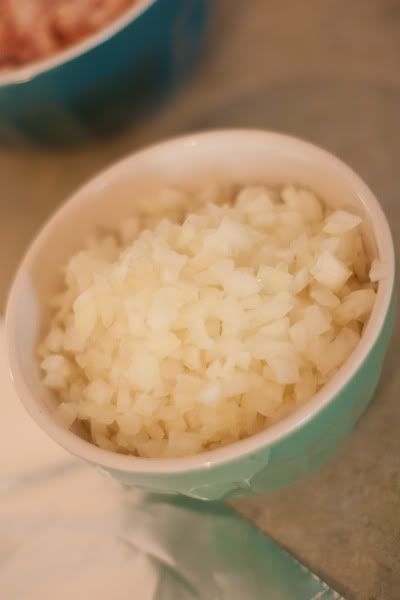 And I chopped an entire package of bacon (

I never eat bacon.....YUM

)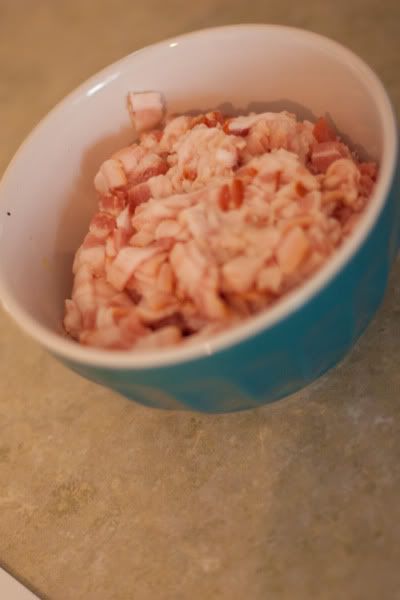 Then you will need pieces of round or flank steak (

based on how many people you are feeding

) pounded about 1/4 inch think.


We covered the counter to minimize the mess. Roll the steaks out on the counter and season with salt, paprika, pepper and garlic salt. Just sprinkle it on. Then flip them over and season the other side.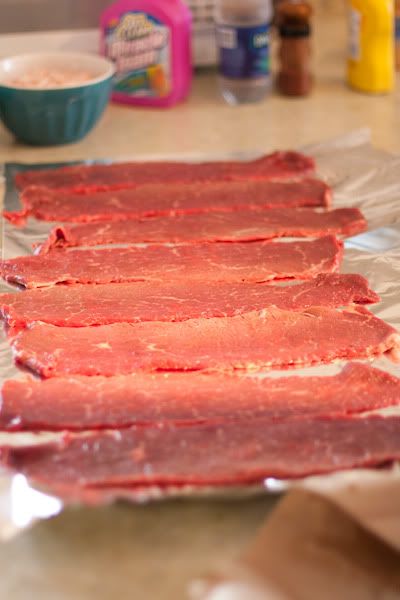 Drizzle mustard.....


.....then sprinkle the onion and bacon.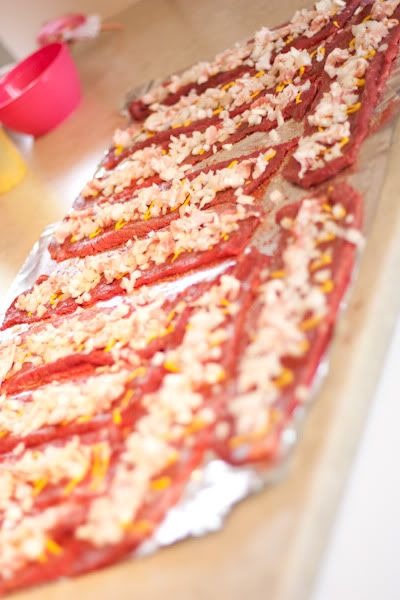 THEN! Oh, then. Take a big ol' dill pickle, lay it at one end and start

rolling

!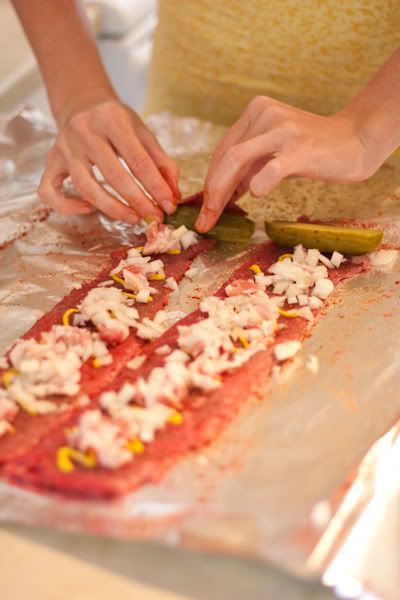 Be sure so

smile

as you roll!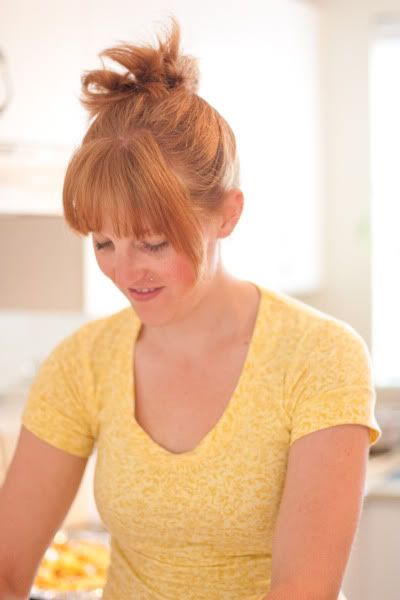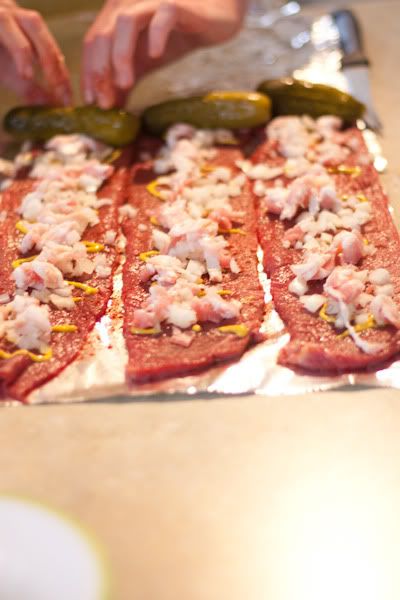 Lay them in a dish, cover with foil and bake at 350 for about 30-40 minutes. Cook it based on how you like your steak done. Alana poured some water in and made some gravy after as well. I know, it just keeps getting better and better!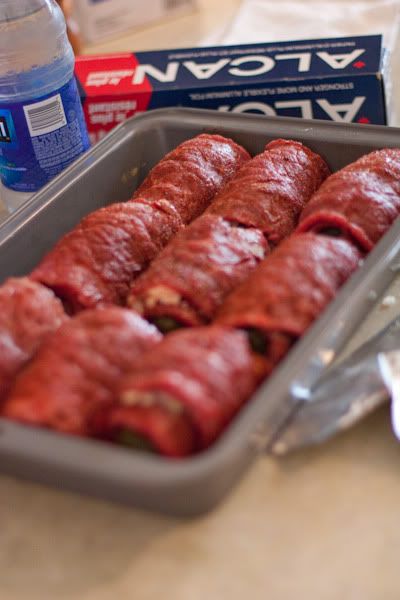 Yum,

yummy

, yum!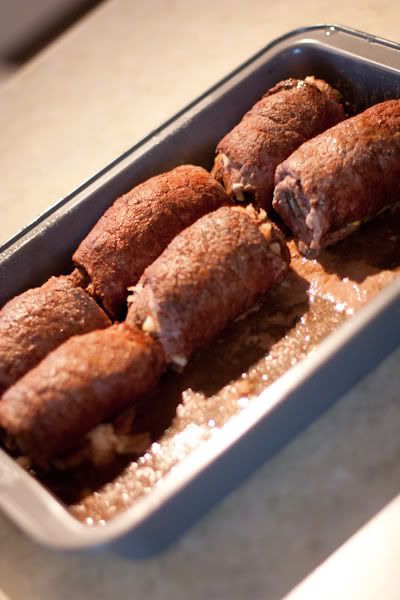 Then all that's left is to enjoy. And we sure did. Even the next night for leftovers, and I don't like leftovers. On my husband's scale, it was a definite "make again".
Happy Cooking

!