I'm going to share with you my absolute FAVOURITE meal.
It's been my favourite since I was a kid.
Chicken and Dumplings

.
I've seen many variation of this, but I find this one the simplest and most "like mom used to make".
So, get yerself some chicken thighs. I get asked a lot why I use these (

instead of boneless skinless breasts

) and the answer is, "I always cook them too long and dry them out". Thighs are much fattier (

trust me, you should see mine!

) and I find they stay much more moist! But if you know how to oven roast breasts, then use those!
I use eight of them, which is always enough for the
family and then lunch for Mr. the next day. Defrost the night before.....

......then take some mushroom soup.....

......and mix two cans in a 9x13 casserole dish with about a half can of water....

.....and mix it all up, till it looks like, well, soup!

Then smoosh your chicken in the dish, sprinkle with a little paprika, cover with tin foil and bake for about an hour at 375 degrees.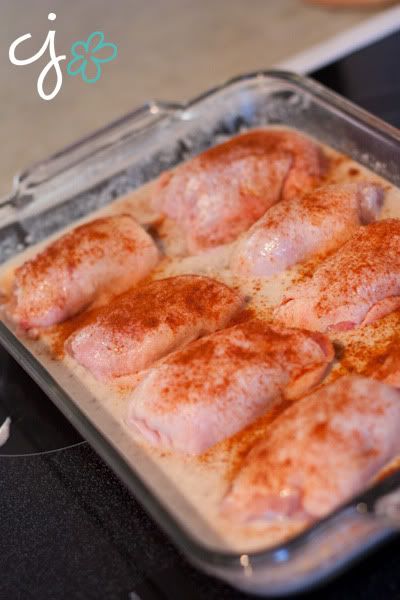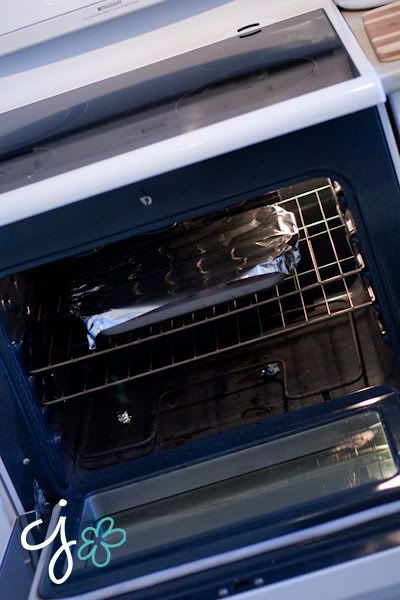 Then, oh then......the dumplings.
Here is the recipe I use:
2c white flour
4tsp baking powder
1tsp salt
4tbsp soft margarine/butter
1c of milk (

I find the mix always needs a few splashes more

)
about a half package of onion soup mix
I didn't have soup mix when I made this last week so a couple pinches of onion powder did the trick, but that good ol' home cookin' taste comes from that soup mix!
Mix it all together, make sure to let your adorable kids help!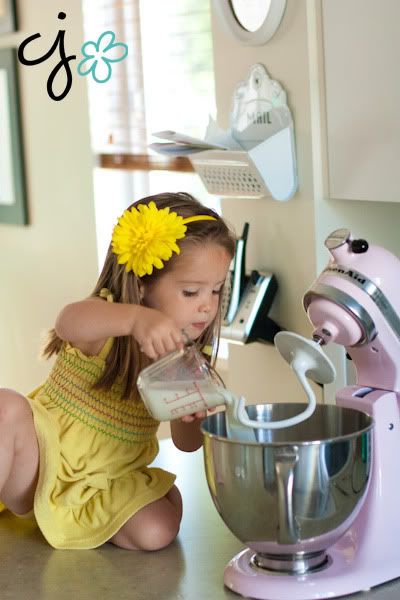 And you'll want the consistancy to look like this......
Take the dish out of the oven (

after and hour

) and plop dollops (

say that three times fast and smile

) of the mixture in with the chicken.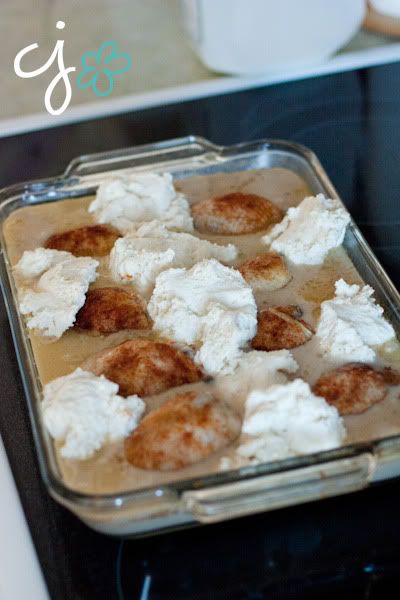 And while you are doing all that, get some veggies on! I always make it with sweet peas, just cause I like them!
The dumplings usually need about 15-20 minutes, but a toothpick inserted will let you know if they are still doughy inside or not.
Serve it up and makes sure to pour lots of "sauce", like I called it as a kid, all over everything!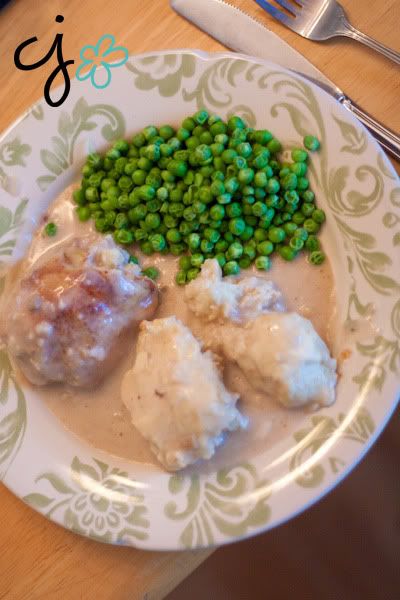 And watch it disappear......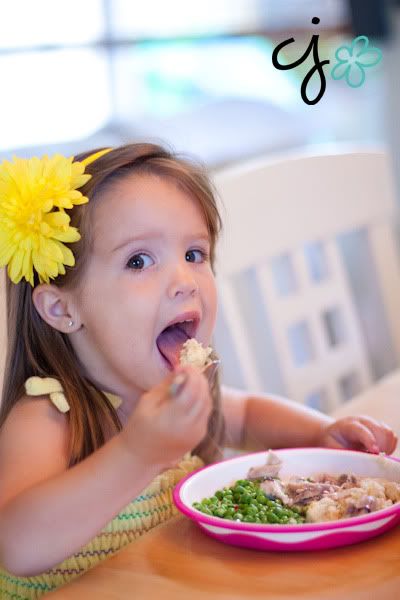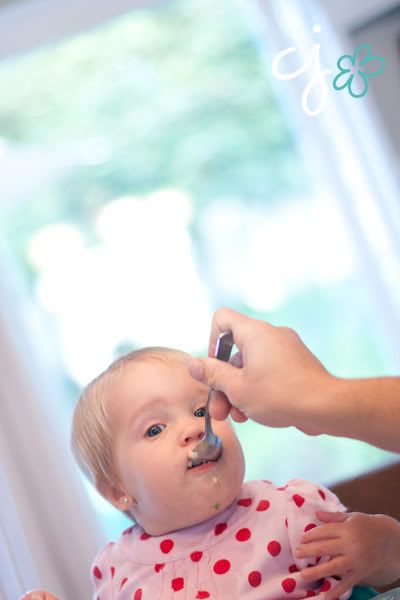 All this blogging about it making me wish I was cooking it tonight ;)